Board of Directors
---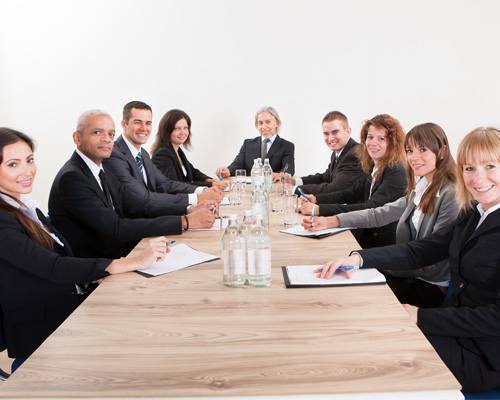 The CLS Board of Directors is a unique mix of stakeholders including people we support, business leaders, advocates, family members, all those who have a genuine concern for the rights and freedom of people with intellectual and developmental disabilities. All monthly Board meetings are open to the public. Please direct any desired correspondence to the Board or for membership information to

Ms. Billie Nagi, Executive Assistant at
This email address is being protected from spambots. You need JavaScript enabled to view it. or 734-722-7092.
Click calendar below for monthly Board meeting schedule: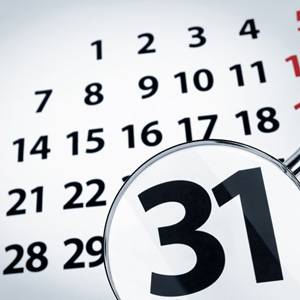 Calendar and Agenda
CLS Board Members
Dohn Hoyle
Dohn Hoyle is the Chairperson of the CLS Board of Directors and is the former Executive Director of the Arc of Michigan www.arcmi.org. He is the past president of the Association for Community Advocacy and The Autism Society of Michigan and past president of the Michigan Quality Community Care Council (Governor appointed).
Dohn's areas of expertise include Alternatives to Guardianship, Partners in Policy Making, Supported Employment, Community Organizing and Advocacy campaigns.
He is the author of several books including: Leverage for System Change: Rethinking Guardianship and co-author of Planning a More Secure Future: Considerations in Guardianship, Estate Planning and SSI/SSDI-An Advocate's Manual.
Bonnie Walker
Bonnie Walker spent 15 years as the Supervisor of Children's Crisis Screening and three years as a Clinical Therapist at The Guidance Center Adult and Family Services. She holds a Master's degree in Social Work from the University of Michigan. Ms. Walker currently volunteers for The American Red Cross where she assists with volunteer coordination and community education projects.
Angela Martin
Angela Martin is a Community Support Specialist/Research Assistant with the Developmental Disabilities Institute at Wayne State University. Angela has a Master's degree in Social Work with a concentration in Community Practice and Social Action. She has experience in family support resource development, curriculum design and training on Self-determination, Person Centered Planning, and Leadership/Self-Advocacy. Angela's youngest sibling, who was born with intellectual and development disabilities, has laid a strong foundation in her life's work particularly as it relates to Self-Determination.
Sylvia Kloc
Sylvia Kloc spent 20 years as the Executive Director of the Arc Northwest in Wayne County as well as 17 years volunteering for the advocacy organization. Ms. Kloc has spent most of her life fighting for inclusion and self-determination for people with disabilities. Now retired, she resides in Florida but makes several trips a year to Michigan to visit family and friends and attends Board meetings via teleconference. She continues to advocate for the freedom of all people with disabilities and intends on carrying on her son, Steven's legacy, who passed away in 2009.
Scott Decker
Scott Decker has a passion for all things sports, especially baseball. His love of the game has led to many opportunities to use his public speaking skills as he has been a sports announcer for many years. He graduated from Oakland University and volunteers for several organizations including the Carolina Hurricanes, St. John Hospital and Services for Older Citizens.
Phil Cavanagh
Phil Cavanagh was recently elected to the CLS Board of Directors. Cavanagh is a former member of Michigan House of Representatives (2011-2014) who focused specifically on improving the delivery of mental health services, tax foreclosures, and protecting Michigan workers and those living at or below the poverty level. Mr. Cavanagh also served four terms as a Wayne County Commissioner (2001-2008) and was appointed the Detroit Wayne County Mental Health Agency Board.
Mr. Cavanagh received his Bachelor's degree in Business Administration and Accounting from Aquinas College, and his MBA and J.D, from the University of Detroit Mercy. He lives in Redford where he raised three daughters Erin, Veronica, and Mary.
Bryan Peckinpaugh
Bryan Peckinpaugh is a Public Affairs Manager with the Detroit Water and Sewerage Department, and a member of the University of Michigan - Dearborn Alumni Society Board. Community Living Services provides supports to his sister-in-law. He recently advocated for inclusion of persons with disabilities to be considered for employment on construction projects and residency at affordable housing developments in the region.
Mr. Peckinpaugh's work has centered on serving the community through non-profit and government agencies. He was at the American Red Cross - Southeastern Michigan Chapter for ten years, the Greater Detroit Area Health Council, and served as communications manager for Detroit City Council Members Gary Brown, Saunteel Jenkins and Gabe Leland, and Wayne County Commissioner Kevin McNamara. He also provided public relations consulting for Bishop Edgar L. Vann II of Second Ebenezer Church in Detroit, Wayne County Sheriff Benny Napoleon and former Detroit Deputy Mayor Freman Hendrix.
Mr. Peckinpaugh received his Bachelor's degree in Business Administration from the University of Michigan - Dearborn. He lives in Redford with his wife Amy.
Satish Jasti
Satish joins the Board with decades of financial experience and knowledge. Currently the Plymouth District President for Bank of Ann Arbor (starting there in 2010), his experience in banking and finance is a strong asset to the CLS Board. Having worked with the Federal Reserve as well as a number of banking institutions over the years grants Satish a unique and wide-ranging view of financial markets.
Satish holds a BS from Wayne State University and an MBA from The University of Chicago and serves his community as a Rotarian, and Optimist, as well as several other local and regional organizations.