Our History
---
Prior to 1978, children and adults with developmental disabilities were placed into large institutional settings. Most of the individuals spent the majority of their lives, from childhood until death, on the grounds of the institutions. The few children who attended school were taught in classrooms on the grounds. Medical issues were addressed in the institution's infirmary, and most other needed services were provided in the wards where the individuals lived. There was little or no contact with the outside world unless the individual's family chose to take them home on the weekends.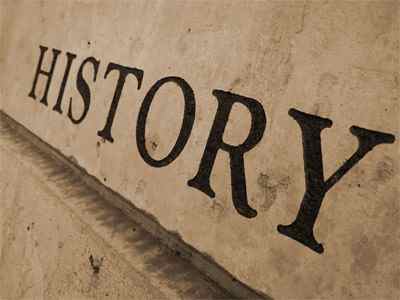 | Year | | Milestone |
| --- | --- | --- |
| 1983 | | Wayne Community Living Services formed. |
| 1991 | | CLS became a non-profit |
| Last Decade | | CLS expanded beyond Wayne County |
| Today | | We continue to fight for rights |
In 1978, The Plymouth Association for Retarded Citizens and the Association for Retarded Citizens filed a lawsuit (Civil Action No 78-70384) against the Plymouth Center for Human Development. This was one of the first such lawsuits and most significant in the country. The suit alleged abuse, neglect, and mismanagement by the Michigan Department of Mental Health. During the discovery phase of the case, there was extensive testimony on the negative impact of institutional living and the better outcomes available through community-based settings. In its ruling on the case, the U.S. District Court ordered that all persons with developmental disabilities in Michigan be moved from state institutions to community homes.
Community Placement staff were hired at state institutions to begin developing living arrangements in the communities. At the time, six-bed "group homes" were considered the most appropriate living situations for adults with developmental disabilities. Most children were moved into foster care family homes. Establishing these homes was a slow process. Each step was met with significant resistance from communities; lawsuits were filed and homes were vandalized and set on fire.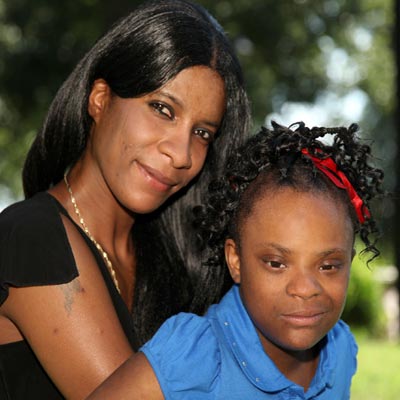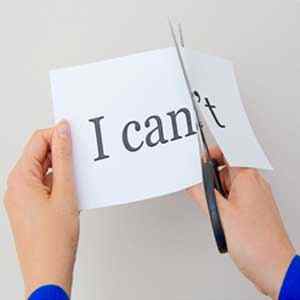 In the beginning, WCLS supported people in groups of six living in licensed adult foster care homes. At its peak, CLS oversaw 250 licensed group homes; now less than 60 such homes exist in the CLS system. Today, the majority of people CLS supports lease their own home with companions of their choice. This is a significant change.
In the fall of 1983, three placement units from the Plymouth Center for Human Development, Northville Residential Training Center, and Southgate Regional Center merged into a State Agency known as Wayne Community Living Services (WCLS). WCLS helped any former Wayne County residents (children and adults) living in institutions and nursing homes in Michigan move to community homes in Wayne County. As additional community homes were developed and the institution census decreased, WCLS grew rapidly in scope and service.
The operation of WCLS was transferred to the Detroit-Wayne County Community Mental Health Agency (D-WCCMHA) in 1991, as part of a planned transfer of responsibility from the State to local community mental health control. In 1994-1995 WCLS was a pioneer in the area of consumer home ownership through the "Home of My Own" project. In 1996, the Robert Wood Johnson Foundation awarded WCLS a three year grant to assist persons with controlling their own budgets and living self-determined lives. From 1996-1999 WCLS also received a grant from the Wayne State University Developmental Disabilities Institute to pilot and expand Supported Employment opportunities for persons with developmental disabilities.
WCLS incorporated as a non-profit agency and today is one of the largest in the state. It also contracted with D-WCCMHA to continue its programs of home development, community placement, and supportive clinical services. In September 1999, WCLS, Inc. changed its name to Community Living Services, Inc. to better reflect its mission.
In 2002, the D-WCCMHA selected CLS as one of three Managers of Comprehensive Provider Networks (MCPN) for the purpose of developing and managing a comprehensive network of facilities and individual practitioners to meet the needs of persons with developmental disabilities. Following the requirements of the Medicaid B Waiver Prepaid Inpatient Health Plan (PIHP), CLS is responsible to competitively manage capitated funds and to give people and their families' provider network choices. CLS is also a service provider within the scope of the MCPN contract, offering Supports Coordination services to people enrolled with CLS.
CLS remains true to its original mission, providing only community-based services and supports to well over 4,000 people with intellectual and developmental disabilities, seniors and those with chronic illness, that are living in the greater metropolitan area. Fittingly, in September 2009, CLS helped close the last remaining state institution, Mt. Pleasant Center, by returning more than 20 people home and back into the community. All this was possible with a loyal and dedicated Provider Network, which supports CLS in its mission and vision, by going above and beyond to help create a life of freedom and independence for people supported by CLS.
A lot has happened over the past 30 years. Most notable was the shift in control from the system to the person. This change started with Person Centered Planning in the late 1990's and advanced by Self-determination. Now over 1,700 people have control and authority over how dollars are spent on their behalf. Professional clinicians now have a support role; no longer identifying goals for the person to perform, but working with the person to design a life plan with a budget sufficient to reach outcomes important to them.
During the last decade, CLS expanded beyond Wayne County, offering solely Self-determination arrangements to people living in Oakland and Macomb Counties. These arrangements are structured to deliver Self-determination in its purest sense. This means each person is supported by an individual budget, a fiscal intermediary and an Independent Supports Coordinator. In 2010, a Long Term Care Division was created to meet the needs of seniors and those with chronic illness who are struggling to find in-home care and support and in 2013, a Health Care Coordination and Integration department was developed.
In October 2013, the D-WCCMHA became the Detroit Wayne Mental Health Authority (DWMHA) as a result of legislation requiring Wayne County to establish its community mental health services program as an independent, governmental entity, separate and distinct from Wayne County functions.
In October, 2014, the DWMHA approved a resolution to offer a contract to CLS beginning January 1, 2015 to continue to be an MCPN for people with intellectual and developmental disabilities. A staff and advisory member review team interviewed CLS administration and scored CLS responses to the Request for Proposal. CLS had the highest score of the four organizations that applied to provide services to individuals with intellectual and developmental disabilities. Some key areas highlighted by the review team were the CLS philosophy and mission. It was well noted that CLS is in advance of the other MCPNs in Self-determination, Person Centered Planning and the organization's commitment to people living full lives in the community. CLS also scored very well in many other areas of quality and performance. CLS will remain focused on the Authority's key areas of being consumer and community focused, data driven and evidence based.
In 2018 the Detroit Wayne Mental Health Authority began a process called "System Transformation", ultimately with the goal of eliminating the MCPNs in Wayne County, allowing DWMHA to deliver services rather than simply fund them. In July of 2019, CLS was the final MCPN to dissolve its MCPN functions but remains a provider of Supports Coordination and Training for the county as well as a strong advocate and provider of Self-Determination services and plans.
The Self-determination movement continues to grow with increasing numbers of people participating in crafting a meaningful life for themselves. Much credit is due to the strong influence of self-advocates who have experienced Self-determination and wanted others to have the same opportunity.
We have come a long way but there is still much to be done. We will continue our "Whatever it Takes" attitude when it comes to supporting people and we will continue to fight for the rights and freedom of all people in the future. Please take a few moments to watch this video which chronicles our past, present and future of assisting people to live a life of freedom and independence in their own community. Click here to watch our Path to Freedom video.