Oakland County Service Array
---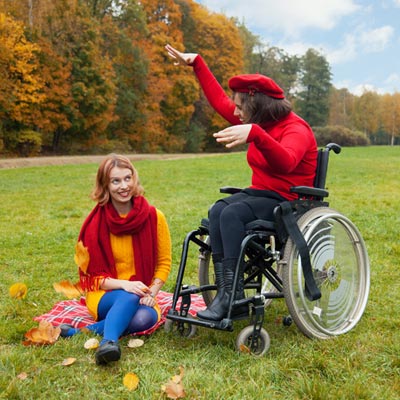 Autism Benefit Supports and Services (ABA): ABA supports and services are available to eligible children, from the age of 18 months and through five years old (until sixth birthday), who have successfully completed the ADOS-II screening process. Available services included ongoing individual ABA therapy, group ABA therapy, family skills training, among others.
Clinical Services: CLS-Oakland County can help individuals in accessing community-based providers of services such as physical therapy; occupational therapy; and speech and language pathology. These clinical services can only be authorized by CLS-Oakland County when an individual has exhausted his/her eligibility for these services through other entities (e.g., Medicare, private insurance, school [for children], etc.). CLS-Oakland County will also assist individuals and families in navigating and coordinating these services through other entities.
Community-based Supports and Services: Community-based supports and services help individuals get the assistance that they want and need, in their own community, to help them be valued members of that community, to help maintain natural supports, and to achieve the their own life goals where and when they choose. This can be done through supports like Community Living Support Hours that can be used for a variety of life-enhancing community activities, employment supports to help people find and keep meaningful work that they enjoy, and Respite Services that help to provide short-term breaks to primary caregivers.
Fiscal Intermediary Supports: CLS-Oakland County works with two different fiscal intermediary service providers. Individuals who are enrolled with CLS-Oakland County choose the fiscal intermediary with whom they work. The fiscal intermediary helps monitor individuals' budgets and provides ongoing reports to each individual about the services that he/she is using. Additionally, if individuals or families choose to directly employ their own staff supports (e.g., hire a family friend), the fiscal intermediary will assist by managing the IRS and legal obligations that come with directly hiring one's own staff.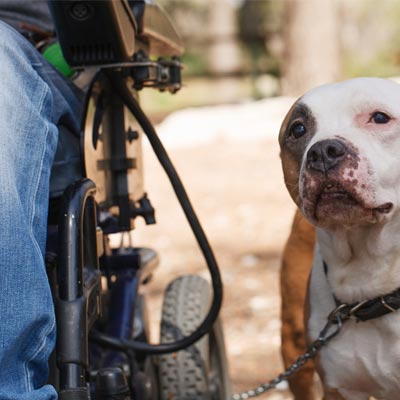 Habilitation Waiver Supports: In addition to the above supports and services, individuals who are eligible for the Habilitation Waiver may be eligible for additional services, when medically necessary.
Peer Mentor: Peer Mentors offer support and assistance to individuals based on shared experiences. Peer Mentors have participated in specialized trainings and are certified in accordance with State of Michigan standards. Peer Mentors work specifically with those individuals who are diagnosed with a developmental disability and can assist individuals in understanding how CLS-Oakland County services can help them prepare for the future and plan the life that they want.
Psychiatric and Psychosocial therapy services: CLS-Oakland County offers a wide array of specialty mental health services to help individuals with a variety of mental health needs. From Psychiatric services (such as psychiatric evaluations or ongoing medication reviews of psychiatric medications) to ongoing individual and/or family therapy supports, CLS-Oakland County can assist individuals in addressing new or existing mental health needs.
Supports Coordination: A supports coordinator will assist an individual and their family in creating an individualized plan of service (IPOS) and in developing goals specific to an individual's needs. The supports coordinator's role is to assist in the achievement of the identified goals by connecting individuals to resources in the community which may include employment, education, health and wellness supports, housing assistance, recreational activities, and other independent living resources. The supports coordinator is contracted directly by the individual or their family through an interview process.
Other: The above list of services is not exhaustive. If you have questions about these services or would like to inquire as to whether CLS-Oakland County can help you in other ways, please do not hesitate to contact CLS-Oakland County at 248-547-2668.